(Online Conference)The 2020 Pacific Causal Inference Conference
发布时间:2020年08月01日
浏览次数:526
发布者: Li Yang
活动时间: 从 2020-09-26 08:00 到 2020-09-27 08:00
场地: Online
The goal of causal inference is to combine external knowledge and study design to draw a causal conclusion between variables. It has gained popularity in fields including statistics, biostatistics, biomedical science, computer science, economics, epidemiology, and various social sciences. This conference will focus on the latest development in the statistic on causal inference in biostatistics.
The program of the conference will target university-based statisticians and industry-based statisticians. The conference follows last year's successful causal inference conference in Beijing. Due to the COVID-19,the 2020 Pacific Causal Inference Conference will go virtual this year, which will take place between Sept 26th and Sept 27th.
ZOOM Arrangement:
主题(Theme):(Online)The 2020 Pacific Causal Inference Conference
时间(Date):Sept 26th to Spet 27th , 2020, Beijing Time
会议 ID(Conference ID):644 7728 2320
Poster submission
The 2020 Pacific Causal Inference Conference is seeking poster submissions, which describe recently completed work, highly relevant results of work in progress, or successful applications, in all areas related to Causal Inference.
Poster Guidelines:
As well as a paper presentation,a poster should inform the audience about:
· Title and authors
· Research problem statement or objective of the project
· Hypothesis or research questions
· Method: A description of the sample, design, materials, and procedure of the study
· Analyses of the study
· Most important results
· Major conclusions, theoretical and/or practical implications
The Best Poster Award will be issued to the winner , who will present on the 2020 PCIC Special Contributed Session.
The deadline for submitting your proposal is Sept 11st, 2020. Manuscript box: yangli@bicmr.pku.edu.cn.
Otherwise, you can scan the QR code to submit your poster. Here is the link : https://www.wjx.cn/jq/86894509.aspx .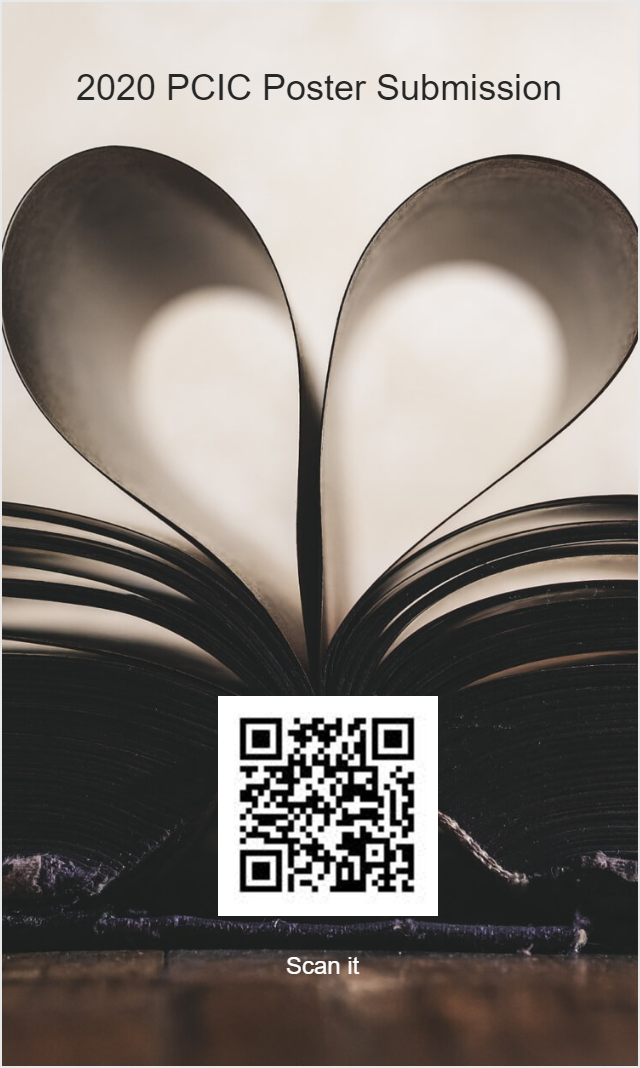 For more info: http://conference.bicmr.pku.edu.cn/meeting/index?id=84